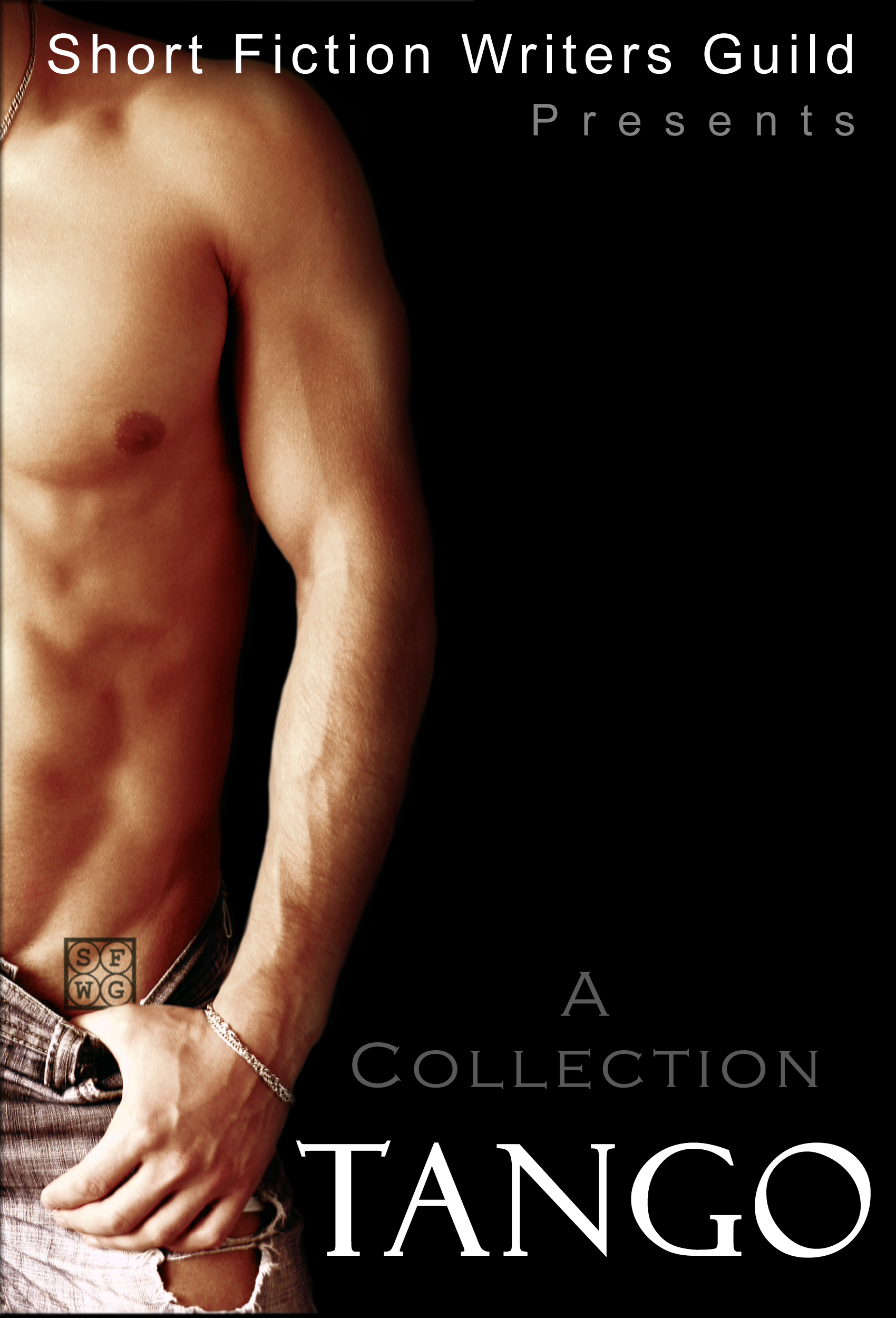 E-book available for $4.99 at:  Amazon / Apple /  Barnes & Noble / Kobo / Smashwords
Love is a tale as old as time. Short Fiction Writers Guild (SFWG), an organization dedicated to the celebration of all genres of short fiction, presents their third anthology: TANGO. 

Historical Romance from Gabriella Mahoney: HEALING TOUCH 
Albert is a young, ambitious doctor with a promising career ahead of him and cannot afford distractions. Which is why his future wife will certainly be nothing like Tessa Alcott. The outspoken spinster is far too blunt and has an unfashionable taste for her own independence. Such a woman couldn't possibly be good for him… could she? 

New Adult Romance from P.J. Post: CLAY 
Bethany Warner is graduating from high school and is looking forward to college and the gymnastics team with few regrets, except for maybe Tommy – her possessive ex-boyfriend. 

And as the last party of high school is turning into a dangerous and unforgettable nightmare, she meets Connor Clay, a punk and musician with a reputation for violence. 

Western Romance from Annie Turner: TOMBSTONE 
With her husband lost at sea and her family dead, Lillie Hayes has nothing but poverty and memories left for her in Boston. Defying this dismal fate, she travels to Tombstone, Arizona, determined to make her fortune at a silver mine her uncle left her in his will. She finds that she may have signed up for more than she bargained for when word gets 'round that she may have struck it rich. The claim jumpers begin to close in and Lillie is quickly running out of options… 

Contemporary Romance from Yolanda Allen: TEXT BUDDIES 
In a world where all guys do is text, I needed one phone call to change my life and it had to be from him.